Gear:
Asus Eee Note EA-800
,
eReader Tablets
.
The reader application can read many file formats, but I mostly use PDF and ePub which has many benefits. Text looks really good on the Eee Note so it's one of the big strengths. I'm glad I can my purchased ePubs to the system (big +)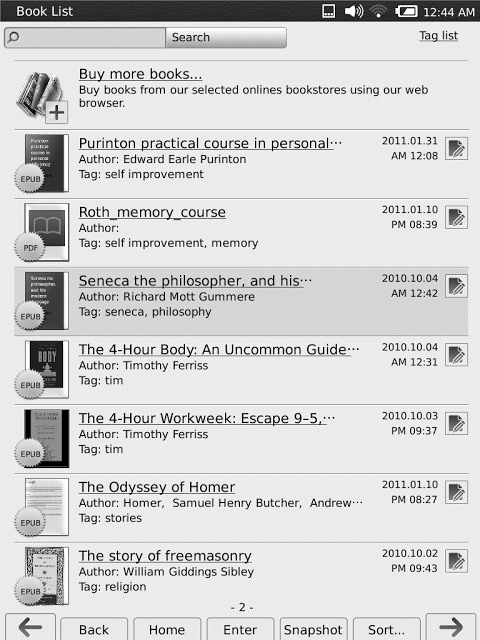 A few notes:
You can search by book title and tags
View books by tags
List of books includes a thumbnail preview + PDF or ePub, author name, tags, date and time.
You can lock your books (so no one else can have access to them), rename or delete them.
ePubs resize to fit the screen and allows font size change (better than PDFs)
Go To options
Tablet of Contents - Modern ePubs have excellent tablet of contents
Annotation Lists - Annotations are text notes written with the virtual keyboard
Bookmark Lists - You can bookmark as many pages as you want
Remark Lists - If you have highlighted or underlined text then a list of those pages will be created.
Page Percentage - You can move around your books by percentage
Two Snapshot Buttons:
Top Snapshot takes a screenshot of the text + your Remarks (highlights, underlines, etc) - Saves in .png
Bottom Snapshot takes a screenshot of your entire Eee Note's screen - Saves in .gif
Note on Snapshots:
Some ePubs (usually the ones you buy) limit your ability to take a "Top Snapshot", so you must resort the to the Bottom snapshot. Samples below.
Image from ePub using the Top Snapshot Button
---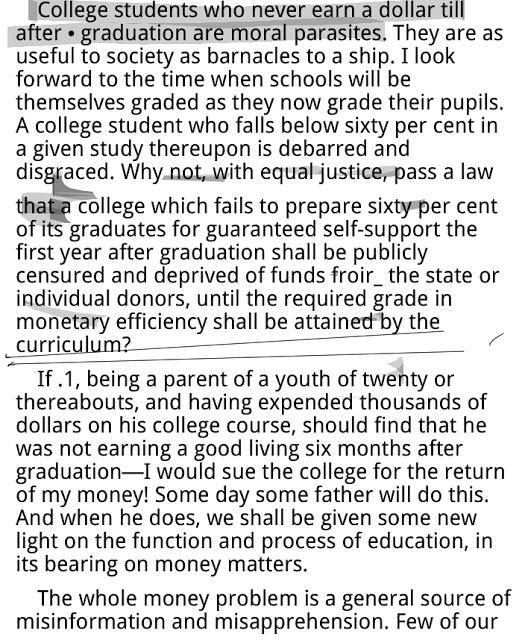 Image from PDF using the Top Snapshot Button
---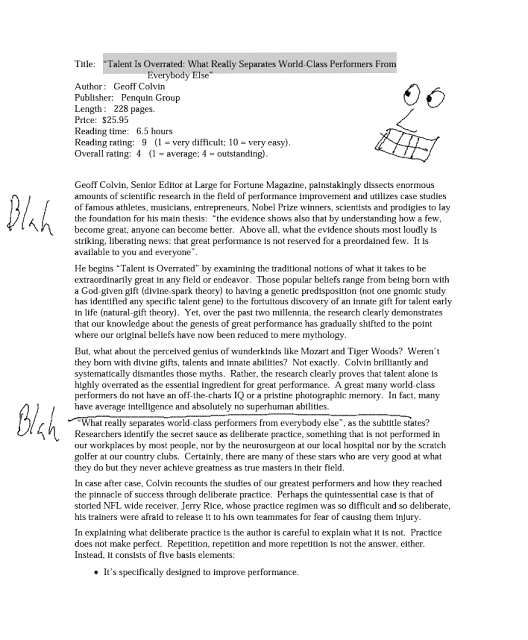 Snapshot taken with the Bottom Snapshot Button
---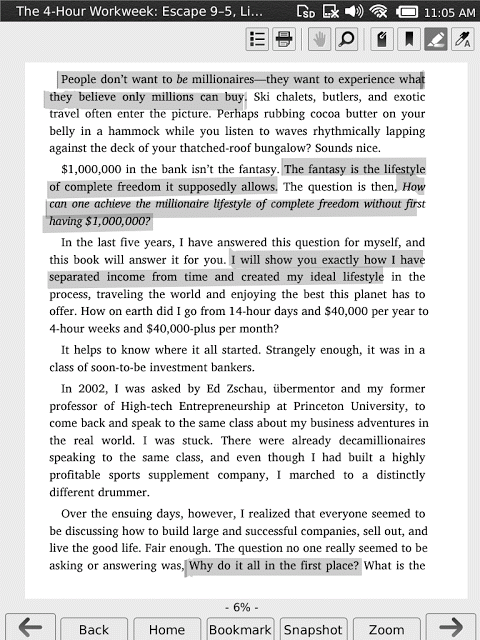 You can now transfer the snapshots to your computer and view them or print to paper (if you need to). Enjoy!
More details:
Details (supported formats)
PDF Reading Capabilities
Adobe ID Problems (you need this fur purchased ePubs)
Stylus with buttons
Where can you find/buy the Asus Eee Note?
Europe Release in February