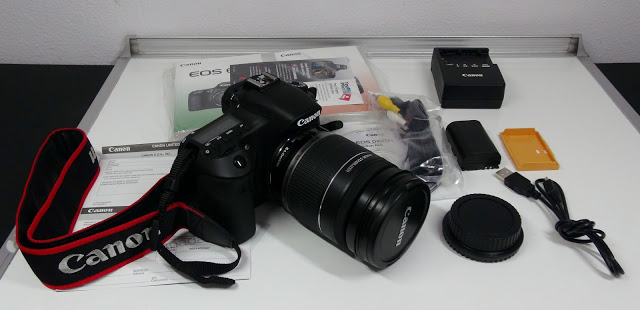 Gear:
Canon 60D
.
The beautiful Canon 60D. Here are the box contents:
EOS 60D Body.
18-200 mm Lens.
Eyecup Eb.
USB Interface cable.
Battery Pack LP-6E.
Battery Charger LC-E6.
Wide Strap EW-EOS 60D.
Stereo AV cable AVC-DC400ST.
CD with drivers and software.
Manuals, warranty.
This kit does NOT include a memory card.
Video Samples
---
The EOS 60D can record HD videos. I have recorded a few samples, although it wasn't a great day to take videos. There are a few differences here and there, but overall the camera does excellent outdoor recordings.
1280x720 at 60 FPS
The 720 mode would be the best for recording moving objects. Although it has a lower resolution, the frame rate of 60 will provide a smoother recording.
1920x1080 at 24 FPS
24 FPS is considered "cinematic." Keep in mind that although the image quality is better, fast moving objects may loose their fluidity.
1920x1080 at 30 FPS
The samples are short, but they show great image quality when outdoors. I don't think indoor video shooting with this camera is excellent, at least not when all of the settings are on their defaults. Lighting is different indoors, so you may have to manually adjust settings (such as the white balancing).
As much as I enjoy the 60D I will have to sell it soon. However, the quality of the images are outstanding!